Working Time
Mon - Sat: 9 AM - 4 PM
Sun : 9 AM - 2 PM
Contact Info
Phone:

9990507691, 9811892896
Ask the Experts
Mammography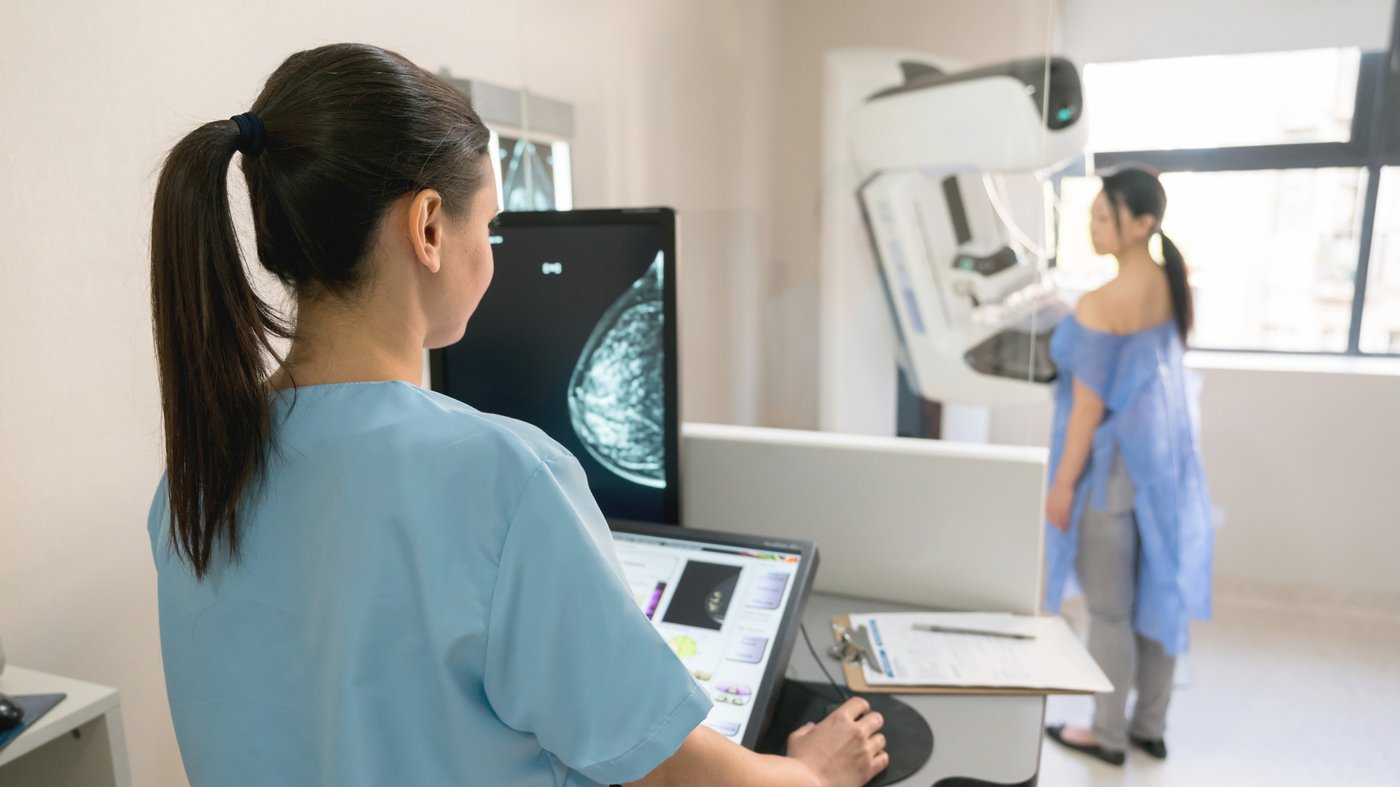 Mammography is the procedure to detect and diagnose the human breast by using the low-energy x-rays. This test is done to check if you have any lumps or other signs of breast cancer or have no signs and symptoms of diseases. This test helps to decrease the number of deaths from breast cancer among women ages 40 to 70. The early detection of breast cancer is the main goal of the mammography test.
Many doctors recommend to the women who are above the age of 40 should have mammography every 1 to 2 years. If you have a family history of breast cancer, then the doctor may recommend you to start screening earlier. To check whether you have any symptoms of breast cancer, screening mammography is recommended and to diagnose any lumps, the diagnostic mammography is recommended.
WHY IS IT DONE?
Mammography screening is allowed to detect early breast cancer. This screening helps the doctors a lot because if they caught early, localized cancer can be removed without mastectomy, the surgical process of breast removal. Early detection can save lives and reduce the risk by 25-30%. If dense cancer is detected, then go for digital mammography because it helps the doctor to diagnose properly by enlarging certain sections. Nowadays, mammography involves a tiny amount of radiation less than X-rays.
HOW IS IT DONE?
Your doctor may ask you to undress from the waist up and give you a gown to wear, and then ask you to stand or sit in front of the machine. Each breast will fit on the x-ray plate and compressed by the compressor to flatten the tissues. The patients might hold the breath during the procedure. You may feel some discomfort and pressure but it provides a clear image of the breast.
The digital mammography provides the saved electronic image of the breast on the computer. The doctor will review the image or scan and diagnose or detect cancer if you have. The patient may need more images that show different views and need more attention. This procedure is safe and takes about 20-30 minutes.
Tips before going to the procedure:
Do not wear body powder, perfumes, or deodorants.
Do not apply any cream or ointment on your breast.
You are pregnant or breastfeeding, then tell your doctor.
If you are on your menstrual period, schedule your appointment once it over.
You may be asked to remove clothes from the upper half, so wear a 2-piece outfit.